Do you still remember the Japan town with zero waste, Kamikatsu?
The Tokyo Olympics 2021
This year 2021, the medalists at the Tokyo Olympic Games are the first ones in the history of the competition to win medals made out of recycled electrical goods, where most of its coming from mobile phones. These highly desired prizes were crafted from more than six million reused mobile phone parts, part of an effort by organizers to make this year's competition environmentally friendly.
A broader sustainability effort
According to ZME Science, the organizers of the Tokyo Olympics aimed to create a "minimal impact games," though a series of steps outlined in the Tokyo 2020 Olympic and Paralympic Games Sustainability Plan. The games are aiming to move "towards zero carbon" by focusing on "maximum energy savings and use of renewable energy," the plan reads.
Thus, as part of a larger sustainability effort by the organizers in Tokyo to make the Olympics greener, all the medals in Tokyo's Olympic are made entirely of recycled materials!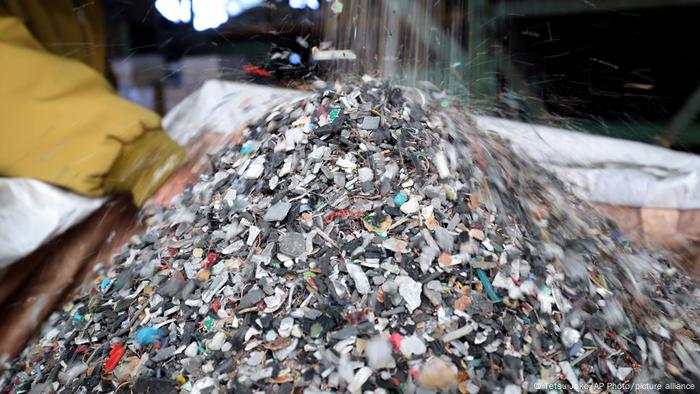 This year's gold, silver, and bronze Olympic and Paralympic medals were produced from recycled small electronic devices like cell phones.
According to Insider, the Tokyo 2020 Medal Project collected 78,985 tons of electronic devices over the 2 years periods (a national effort!), where they collected 6.21 million cell phones from across Japan to produce the 5,000 Olympic medals that will be awarded in Tokyo.
The gold, silver, and bronze elements of the devices were obtained through smelting, a process that involves heating and melting to extract a base metal.
The bigger picture
Japanese will be the first to have all of the Olympic medals made out of recycled material, however this sustainability concept is not new. In the Rio 2016 Olympic Games, 30% of the sterling silver to make the gold and silver medals were obtained from recycled materials such as car parts and mirror surfaces.
With the increasing global heated issue on social progress and environmental stewardship, its hopeful that the Tokyo 2020 Medal Project will set a precedent for the Paris Games in 2024 and the next Olympic Games!
Be the social change that you want to see, so beware of the Global Trap!